Green Active, located in Johannesburg, South Africa, helps players to quickly and effectively improve their golf training skills by providing innovative scientific and technological products. An extraordinary design Brian Steinhobel came out an idea of golf putting trainer and brought it to Green Active in 2012. Afterwards, Green Active entrusted our company to carry out creative implementation, design and develop this product.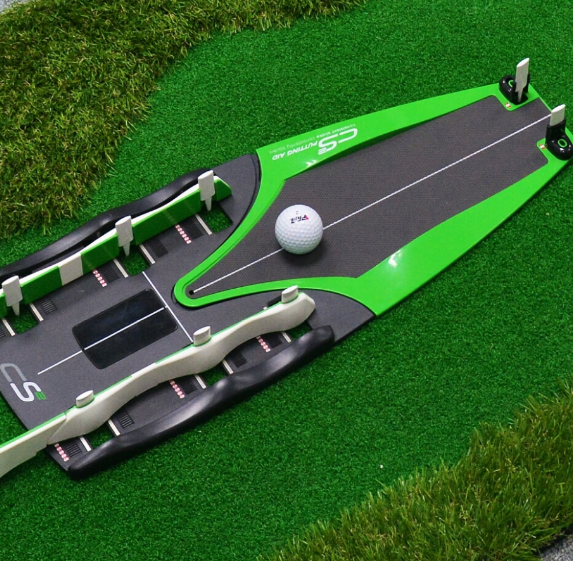 Problems to solve in this project:
● Both parties started corporation since in September 2012. The customers need to participate in the PGA Tour Exhibition in January 2013, aiming that the products can appear at the exhibition as scheduled;

● The product is still in the creative stage, and the customer had no idea of forming for specific structural design.
Our services:
Mechanical design, mold management, Double shot injection machine, assembly and UV resistance testing, etc.

● In the connection structure, has use the embedded fixation, which is convenient to install.
● The space between the top shell and the bottom shell is designed to not only store more space , but also make the opened shell show a practice surface, which saves materials and has reliable movement;
● iMotion sent a team of engineers to supplier's location to better communicate with the supplier at any time in order to speed up the work process;
● Sample production of thousands of products, to provide protection for customers' mass production.
Due to professional skills and a highly productive team, iMotion has completed the structural design, prototype production, and testing of this golf booster in two months. The customer attended the PGA exhibition as scheduled with this product and won the Top 12 Award.