Starry was founded in 2014 and headquartered in Boston. It is a new Internet service enterprise in the United States. This 5G router applies millimeter band LMDS connection technology to provide high-speed 5G Internet services.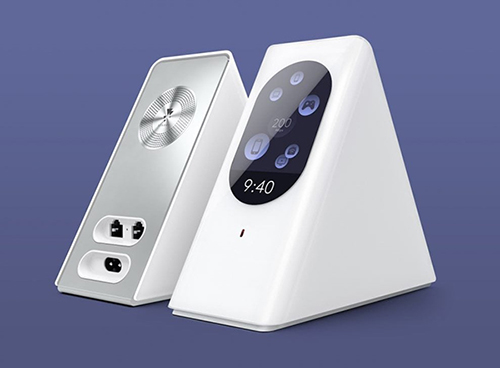 Problems to solve in this project
● The particularly triangular design makes the internal available space limited and it is extremely difficult to integrate all components.
● While 5G full load data transmission, the performance of key parts goes down due to high temperature.
● Attractive appearance makes manufacturing process extremely strict and difficult therefore the manufacturing cost is difficult to reduce.
Our services:
iMotion is mainly responsible for product structure design, packaging design process research and development of key components.
● With excellent technology accumulation, our designer has utilized internal space perfectly, which conquers all electronic components built-in problems.
● The heat dissipation problem is solved by different approaches, such as heat component layout, and thermal conductivity, products operate in a stable environment under the condition of full power is ensured.
● With touch screen design, the whole appearance does not have any shrinkage marks, parting lines, extreme technological pursuit can be reflected.
● The production cost of this product is reduced via the development of special processing technology.
In this project, iMotion provides customers with a complete set of microwave communication solutions, including outdoor radar signal transmission equipment and indoor communication equipment. At the launch event in New York, this product was praised by many people in the communication industry.