Drinkworks Cocktail Machine

Drinkworks is a joint venture established by US capsule coffee maker Keurig Dr Pepper Inc. (KDP) and Anheuser-Busch InBev (BUD), the world's largest brewer. They launched a brand-new product, the household capsule cocktail machine, which can make mixed cocktails with disposable capsules.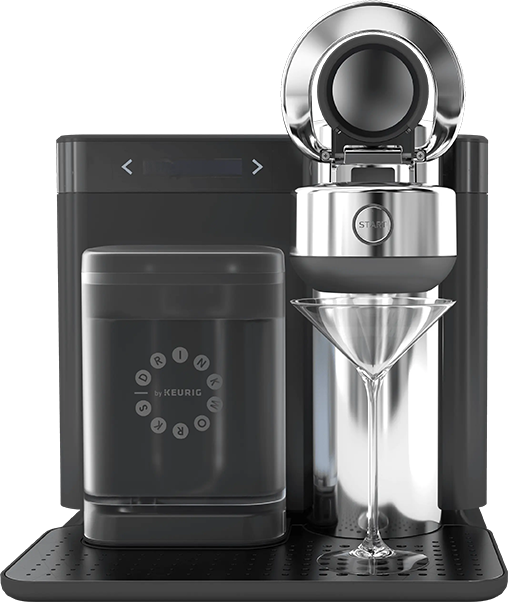 Difficulties of the customer:
This project has completed mass production of products for two years. The core component of the cocktail machine, the CO2 gas control valve was designed by the project team of Cambridge University in England over a year and a half. The product was launched in November 2018. However, the cost is too high, Drinkworks considered to reduce the production cost, then asked our company to carry on the optimization design.
Our services:
The customer wants to reduce cost to $30, which is tenth of original price and function remain the same. After one week of evaluation by iMotion, we overturned the Cambridge team's proposal and redesigned to meet the customer's target requirements.
Design highlights:

● One valve with many functions. We solved the four functional requirements of dose control, gas leakage, air pressure monitoring and manual pressure relief with a valve simultaneously. The final product is small, portable, safe and reliable.
● Lower cost. Through system integration innovation, the cost is reduced from 372 dollars to 30 dollars eventually. We saved tremendous production cost of the customer.