Goby Non-electric Cleaning Robot

Currently, most of pool cleaning robots are driven by electricity, however the internal motor is easily stuck by sundries, and the cost of repairing the motor is as high as 400 dollars. The customer has nearly 30 years of industry experience and wants to set up his own company to develop a non-electric cleaning robot for swimming pool to solve the market pain points.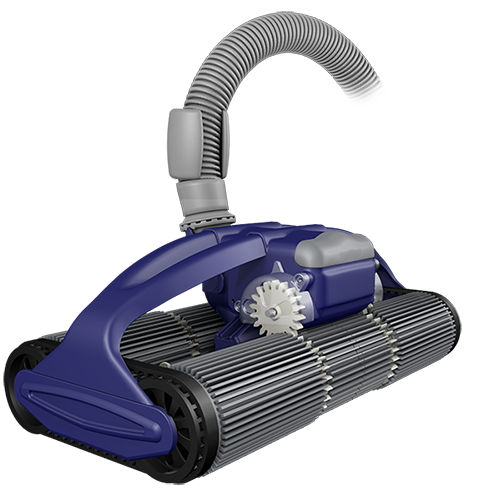 Problems to solve in this project:
The customers excel in design, but they are not proficient in product testing, manufacturing, and other procedures, therefore they cannot achieve creative implementation.
Our services:
From product design to manufacturing, iMotion optimized customer solutions comprehensively, mainly responsible for mechanical design, development, assembly and testing, traceability management and so on.

Our design makes use of the water outlet filtration system of the swimming pool to drive the robot and debris cleaning. Connoted the pipe with the water outlet of the swimming pool, and the water flow brought by the 24-hour self-circulation pump of the swimming pool drives the internal blades of the robot and drives the gearbox. Consequently, cleaning robot can follow the path by water flow and clean entire pool.
This product has eliminated the pain point that has existed for more than 30 years; meanwhile, it introduces the swimming pool's 24-hour self-circulation pump, which has no energy consumption and saves nearly 90% of energy. It can clean the 70㎡ swimming pool within 12 hours, which is not only environmentally friendly, but also saves people's usage cost. This product has received a lot of positive feedback by customers.