On the afternoon of September 17th, the first batch of 111 companies in Pudong New Area that won the title of " 2019 Shanghai specialized, Fined, Peculiar and Innovative SMEs " held a licensing ceremony at the Pudong International Talent Port, and iMotion was on the list. This is another government's recognition of the company after we has won the honors of "High-tech Enterprise" and "Shanghai Municipal Industrial Design Center".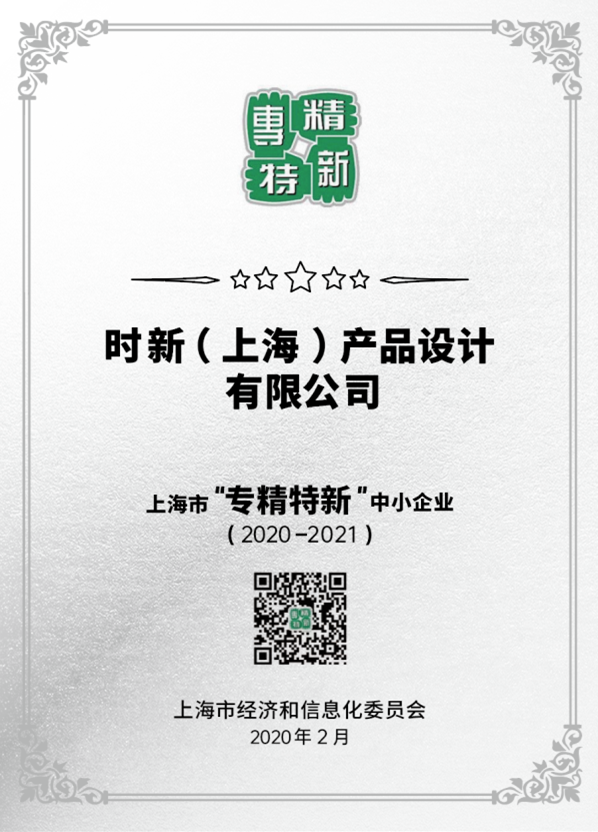 It is reported that there are about 280,000 small and medium-sized enterprises in Pudong New Area, while only 316 enterprises have been evaluated as " specialized, Fined, Peculiar and Innovative SMEs ". The list needs to go through a series of comprehensive evaluations, mainly consider the strength of the enterprise from the four perspectives of specialized, Fined, Peculiar and Innovative. At the same time, it also pays attention to the protection of enterprise intellectual property rights and process technology.
Since its establishment in 2009, iMotion has been focusing on the improvement of corporate innovation capabilities and the layout of intellectual property rights, and has accumulated rich experience in product innovation design and engineering technology development. This award is a full recognition of the company's technological innovation capabilities, specialization and comprehensive strength, and is conducive to enhancing the company's brand value and influence.