Feed Electric Toothbrush
Olympus invested in Feed, one of Japan's largest dental laboratories, which supplies a wide range of medical equipment to dental clinics.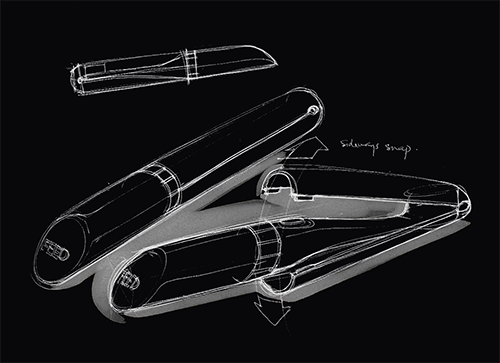 Problems to solve in this project:
Normally in Japan, women have the habit of cleaning their teeth in office, but ordinary toothbrushes are not portable and hard to keep dry. The client wants to develop a small portable electric toothbrush with replaceable toothbrush heads, and we are entrusted to design it.
Our services:
iMotion is mainly responsible for industrial design, electronic engineering software and hardware development, mechanical design, ultrasonic welding, pearlite painting, assembly, dustproof and waterproof IP67 standard testing, and traceability management, etc. We provided customers with complete solutions including modeling, electronics and structural design.
This product launched in 2009, which is the first electronic toothbrush in the world.