Mitte, a German start-up backed by Danone, aims to build the future of water with nature's technology.
Regular tap water contains a lot of impurities, including chloride, fluoride, pesticides, heavy metals etc.. Mitte is the first water purifying & vitalizing system of its kind, it uses a proprietary distillation and remineralization technology to first purify and then add back all the minerals and trace elements that other water purifiers remove, such as calcium, magnesium and potassium, etc., to meet the needs of special groups,such as pregnant women, the crowd of calcium deficiency. This project has received funding from the European Union's Horizon 2020 research and innovation programme under grant agreement No 828172.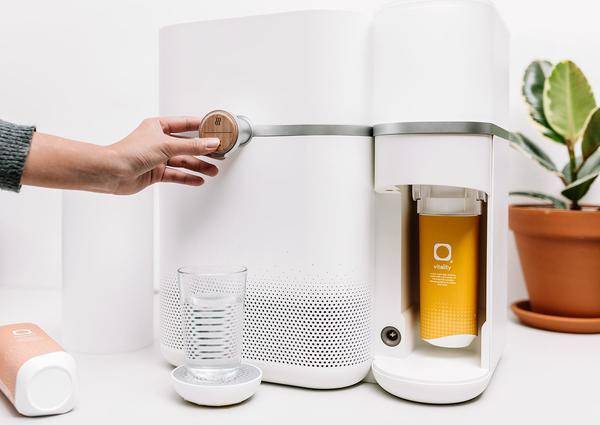 Problems encountered by the
customer in this project:
● Due to the high cost and low feasibility of large-scale manufacturing, the core module of Mitte PDD (Low Energy Consumption Distilled Water Filtration Device) developed by the customer was redesigned by iMotion.
● Pure water has extremely high requirements on the raw material of the Mitte machine components. If the material does not meet the requirements, the taste of plastic will seep into the water and reduce the taste of mineral water.
Our services:
●iMotion is mainly responsible for systematic design, mechanical design, prototype, product certification etc..
● Through independent research and development, iMotion team redesigned the PDD and supporting devices with low power consumption, small size and low cost.
● We conducted hundreds of material tests to ensure the taste of mineral water.
Each mineral cartridge produces 400 litres of mineralized water, enough for a two-people family to use about 2-3 months. It alleviates the insatiable demand for bottled water, and then eliminates the need for plastic bottles, leading to a fundamental reduction in plastic waste, water waste, and carbon dioxide emissions. Mitte is part of an interconnected ecosystem, which can synchronize with mobile apps to bring people personalized experience.